A host of world class artists will will come together at the 2014 International Dance Festival Birmingham to create a new one off performance this Spring.
The International Dance Festival Birmingham 2014 (IDFB) will be presenting the World Premiere of Concert Dansé on Friday 2 May 2014 at the Symphony Hall
Over 50 performers from Birmingham Royal Ballet, leading UK choir, Birmingham based Ex Cathedra and acclaimed Québécois dance company Cas Public will unite on the Symphony Hall stage to create an ethereal and haunting performance transforming this renowned concert venue as never before culminating in an evocative reimagining of Duruflé's Requiem, featuring a cornucopia of ballet, South Asian Kathak and contemporary dance.
Conducted by Jeffrey Skidmore and featuring works for choir, organ and cello, Concert Dansé, the line up will include many great UK names from the worlds of dance and music coming together to create this one-off concert as part of the city's fourth, award-winning international biennial festival of dance.
The diverse musical programme also includes beautiful works for Cello and Organ; Massenet's Pie Jesu (Mezzo Soprano soloist Martha McLorinan) and Saint-Saëns' Prière.  Ex Cathedra's performance of Copland's evocative In the Beginning for Mezzo Soprano solo (Martha McLorinan) and choir will also feature.
Where is at
Symphony Hall, Broad Street, Birmingham B1 2EA
Symphony Hall is located in the International Convention Centre (ICC) on Broad Street.

When is it
Friday 2 May 2014
7:30pm
Tickets
£14.50 – £29.50*
*A £2.50 transaction fee, plus £1 (optional) postage, will be charged on all bookings except purchases made in person at the Symphony Hall Box office
How to Book
Box Office on 0121 345 0600
or in person at the venue (On entering the ICC through the main entrance on Centenary Square the Box Office is to your right)
Make sure you use our 'Best Seat in the House' guide to get the best seats
Have you seen this show
Tell us what you thought or share any related information about this show in the comments box below
More about the World Premiere Concert Dansé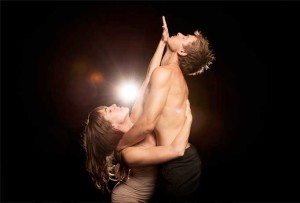 Passion and Daring Physicality
Founded in 1989 by then rising contemporary dance star Hélène Blackburn, Cas Public is now a company of international repute, recognised for the passionate and daring physicality of its dance.It has toured world-wide and sustained a presence on the Canadian and international stage – all the while securing its reputation for works of exceptional quality and retaining a strong link to its origins in Quebec's cultural landscape.
World Class Choral Ensemble
Participating Birmingham-based choir, Ex Cathedra has established an international reputation as a leading choral and Early Music ensemble.
This renowned group tours extensively across the UK and Europe where it has built up a keen following and impressive reputation to match that of its local standing.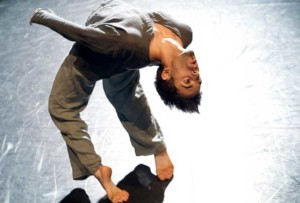 Rising star of British South Asian Dance
Trained in the classical styles of Kathak and Bharatanatyam, Aakash Odedra is a rising star of British South Asian Dance. He is joined as a guest artist in Concert Dansé by dancers from the city's very own and internationally acclaimed Birmingham Royal Ballet – to complete this impressive line up.
Artistic Director of DanceXchange and Co-Artistic Director of IDFB 2014, David Massingham says:
"We are thrilled to collaborate with Cas Public to present this truly exciting and ambitious one off event for IDFB 2014 at Birmingham's stunning Symphony Hall. The musicians and dancers taking part in Concert Dansé are individually some of the finest performers in their field – so to have them all perform together for one night specifically for IDFB really is such a coup for the Festival."
Hélène Blackburn Artistic Director of Cas Public adds:
"David and I have discussed collaborating on a project like Concert Dansé for many years, and so I'm delighted that we've been able to make it happen as part of International Dance Festival Birmingham 2014. It will be a very special evening."
 Award Winning Festival of Dance
Concert Dansé is one of several world premieres taking place during this year's award-winning International Dance Festival Birmingham.
As one of Europe's biggest dance festivals, this biennial event, co-produced by DanceXchange and Birmingham Hippodrome brings the theatres, streets and squares of Birmingham to life with four consecutive weeks of dance.
Following three previous successful festivals in 2008, 2010 and 2012, this year's festival – which opens on 24 April 2014 – features more collaborations, more theatre shows and a jam packed programme bursting with world-class and up and coming talent.
C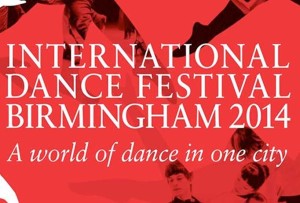 oupled with a range of family friendly events and participatory opportunities for all – in venues and spaces across Birmingham and the West Midlands – this year's festival is set to be the biggest and the most exciting to date.
The International Dance Festival Birmingham runs from runs from 24 April – 25 May 2014 and full information about all the events and full programme can be found at www.idfb.co.uk