A perfect treat for the Autumn season.  Ballet is a wondrous experience that evokes joy and elevates your spirit to new heights, is the claim from Ballet Theatre UK, one of the nations busiest small scale touring ballet companies.
Well you can decide for yourself if their latest production of THE NUTCRACKER is a 'spirit lifting' seasonal experience, when it comes to Coventry cities lovely Albany Theatre.
Ballet Theatre UK's Nutcracker is sure to leave you with a sense of warmth and treasured memories that will last a lifetime.
It is without doubt that Nutcracker is high on the list of 'must see ballets' this time of year, and of course Tchaikovsky's most loved and unforgettable musical score is full of familiarity for almost everyone.
Glittering costumes, expressive dances … a pleasure to witness a production of this calibre
Ballet Theatre UK's NEW production is an enchanting adventure beautifully told through the dance.  The show promises to combine magical choreography, exquisite costumes and breath-taking scenery that together creates an atmosphere of fantasy.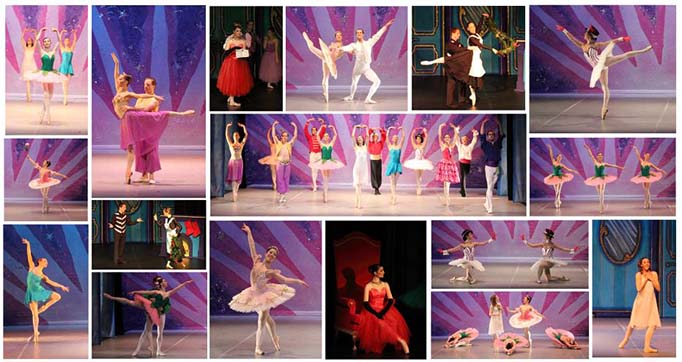 The Nutcracker Features such favourites as The Dance of the Sugar Plum Fairy, The Waltz of the Flowers, The Russian Trepak, The Dance of the Reed pipes and the world famous Waltz of the Snowflakes, to name but a few.
Top five dance productions touring the UK – Critics' choice The Independent
Touring any show to small and mid-scale theatres professionally is a hard business, and difficult to make pay.  Our guess is that touring small scale ballet is even tougher.
So a very special welcome to Coventry to Ballet UK, and we hope the show is the success for both the company and this wonderful community theatre that it deserves to be.
The Albany Theatre is a wonderful community theatre, managed by volunteers and supported by Coventry City Council and independent donations.  More about The Albany Theatre
Where is it at?
Albany Theatre 53 The Butts, Coventry, West Midlands, CV1 3BH
When is it on?
15 November 2013
Show starts at 7:30pm
How to Book
Adults £14 Concessions £10
Box Office: 024 7699 8964
Have you seen this show?  Post a review below or use our review system here.